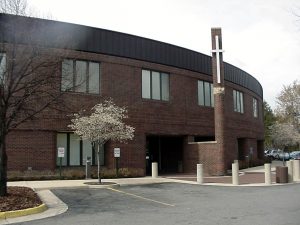 Awards and Affiliations
The Gehringer Corporation is a member of the Carlisle Hall of Fame and has installed over 250 roofs with perfect 10 inspection ratings from Carlisle. The Carlisle Hall of Fame is an elite group of applicators dedicated to the highest quality of roofing installation. All Carlisle applicators are required to participate in training sessions on the correct application of Carlisle roofing systems and to maintain standards of fiscal responsibility. We have gone beyond the minimum requirements and have hosted in-house training sessions and have sent our employees to weeklong training sessions at Carlisle.
The Gehringer Corporation is a member of the National Roofing Contractor's Association, the Lehigh Valley Builder's Association, and the American Subcontractor's Association. All of these groups promote professionalism in the industry and keep us abreast of the latest developments.
Clients
The Gehringer Corporation works directly for building owners and through general contractors. Alvin H. Butz, Inc., Ondra-Huyett Associates, Bracy Contracting, Inc., and Turner Construction are just a few of the construction managers we have worked for. Many of these construction managers have chosen us to work on their home or office roofs too. We have worked directly for Rodale Press, Maier's Bakery, Penn Linen and Uniform, Muhlenberg College, Allentown Mazda-Volvo, Patriot Bank, Lehigh Valley Hospital Center, Essroc, and Muhlenberg Hospital Center and would be happy to supply references.