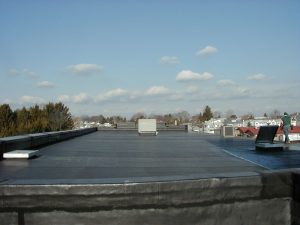 From cedar shingle to natural slate, from clay tile to fiberglass shingles, the GEHRINGER Corporation has extensive experience in the installation of all steep roofing products.
Our installations of slate have included large residential projects utilizing slate from Vermont and Pennsylvania and institutional projects utilizing natural and synthetic slate projects.
We have installed domestic and imported tile of diverse profiles on projects large and small.
While cedar shingles and shakes are not a large percentage of the steep slope roofing market in our area, we have complete several substantial projects using both materials.
The most economical steep roofing material is fiberglass shingles and we have completed projects involving shingles from all of the major manufacturers.